Electrification and Green Energy
Island Ductless -
April 4, 2021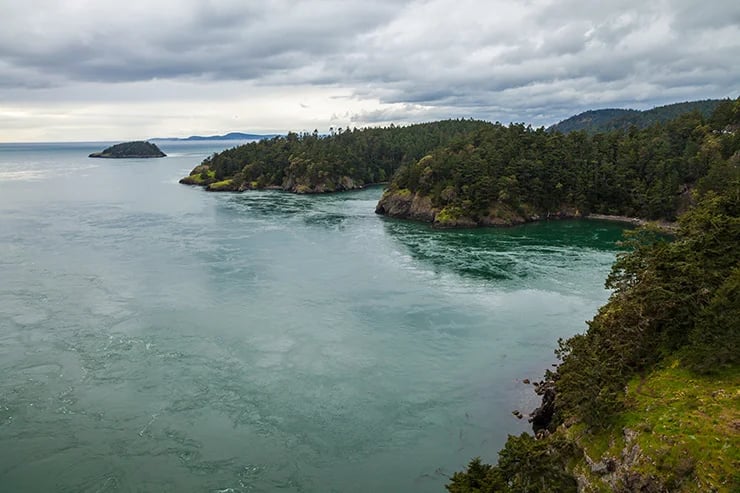 Mitigate your impact on global warming
Did you know that in the United States, the residential sector is responsible for 20% of our country's carbon emissions? While fortunately, Washington State is already one of the cleanest in the US, as a large portion of the state's electricity comes from hydropower, homeowners are becoming more aware of their personal contribution to CO2 emissions and thus taking proactive steps to reduce their carbon footprint and help preserve the environment.
Green energy, specifically Electrification, has become a meaningful topic not only among the HVAC community, but among homeowners as well. Essentially, Green energy and Electrification move away from fossil fuels and closer to greener and renewable energy sources for electric appliances within the home, helping to reduce the effects of global warming. As homeowners search for ways to improve the efficiency of their home while reducing their CO2 emissions, it's beneficial to assess the different options.
All-electric homes vs gas/fossil fuels
Two of the most used fuel sources to heat a home are electricity and natural gas. Homeowners who want to reduce their carbon footprint while still maintaining comfort and saving money will find that all-electric homes surpass homes powered with a gas system.
In fact, a study by Rocky Mountain Institute that examined the economics and carbon emissions impacts of electrifying space and water heating, found that a new all-electric single-family home is less expensive than a new mixed-fuel home that relies on gas for cooking, space heating, and water heating. Additionally, the all-electric home proved a significant carbon emissions savings over a mixed-fuel home in all cities, with the greatest savings found in Seattle at 93%.
Furthermore, aside from providing homeowners with optimal comfort and savings, all-electric homes do not pose the health risks that homes with gas appliances and fossil-fuel burning heating devices generate. While the burning of natural gas is harmful for everyone, it is especially harmful to certain populations, including the elderly and young children.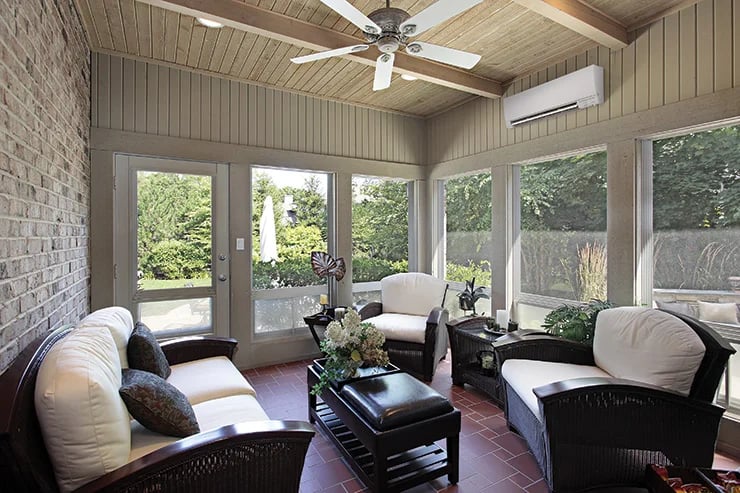 Ductless heat pump systems
So, how do ductless heat pumps support Green energy and Electrification? In our community, nothing beats the ductless system for its ability to provide comfortable heat at the lowest possible price and from the greenest available sources. While a central forced air heat pump is close, homeowners are forced to deal with duct heat losses and lack zoning capabilities, which then forces homeowners to heat their entire house.
In addition, most standard heat pumps do not operate at temperatures below freezing and then must heat using regular electric resistance heating coils or burn fossil fuels to heat a home. Natural gas is competitive in price; however, it is a carbon-generating fuel and does not allow for air conditioning. Ductless systems, on the other hand, operate well below freezing without any backup source of heat. They can be installed as a zoned comfort system. They will continue to be a source of reducing your carbon footprint as electricity becomes greener and greener.
In closing
Together, we have come far in our efforts to reduce our individual CO2 emissions and preserve our environment for generations to come. As homeowners and industries alike adopt the Electrification mentality and go green, we will continue to see a reduction in CO2 emissions and an increase in affordable comfort. Give us a call at 360-321-4252 or submit a request for more information on how ductless heat pumps can help your efforts in going green, obtaining affordable comfort, and preserving our beautiful planet.