How Installing a Ductless Heat Pump Can Help You Save Energy
Island Ductless -
October 9, 2019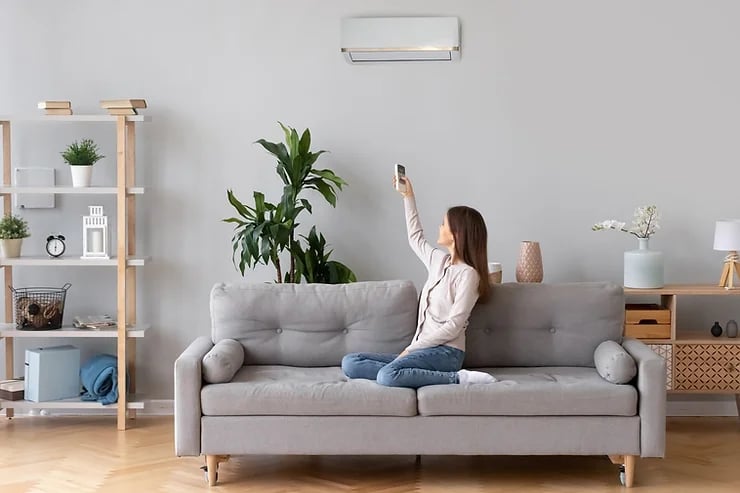 Puget Sound Energy recently released their response to COVID-19 and information regarding utilities for residents. PSE suggested that reducing energy consumption was a priority. No other energy intervention can match the energy reduction of a ductless heat pump. As your local experts in ductless heat pump systems, we're passionate about helping you create an energy-efficient home and lowering your carbon footprint. Here's how a ductless heat pump can keep your home cool and additional ways you can conserve energy during this time.
What is a ductless heat pump?
A ductless heat pump is a highly efficient heating and cooling system that uses heat pump technology with split-zoning air conditioning. These systems have been a quiet solution to providing cost-effective heating and cooling around the world for decades.
At Island Ductless Heat Pumps, we can install a variety of Mitsubishi and Daikin ductless heat pump systems to fit any home's budget and style. Compared to other ducted HVAC systems, installing a ductless heat pump is a minimally invasive process.
Ductless Heat Pumps Save Energy
A ductless heat pump can save your home a whopping 40‒60% on electric heating costs, and is the most effective way you can reduce your home's carbon footprint! One ductless system is often all an average-sized Northwest home needs, allowing occupants to enjoy maximum efficiency, comfort, and control.
Heat pumps don't create heat, they instead simply move it from one place to another to efficiently heat or cool your home. The outdoor unit absorbs warmth from the surrounding air and transfers it to your home via a refrigerant in copper lines.
More Tips for Saving Energy
Since many of us are spending an increased amount of time at home, it's important to consider ways to save energy. In addition to having a ductless heat pump installed, here are some other simple ideas that can help you save energy around your home: Set your thermostat down at night.
Set your water heater thermostat to 120 degrees or a "low" setting.

Inspect the weather stripping and door sweeps for wear that can cause drafts.

Replace light bulbs to more energy-efficient LED bulbs.

Unplug appliances that are not in use—especially computer power supplies.

Turn off the lights when you leave a room!
Island Ductless Heat Pumps can help you make your home more energy efficient to save energy, lower your utilities, and achieve the ultimate comfort. Give us a call at (360) 321-4252 or visit our website to learn more about what we offer.