Switching from propane to ductless
Island Ductless -
May 2, 2023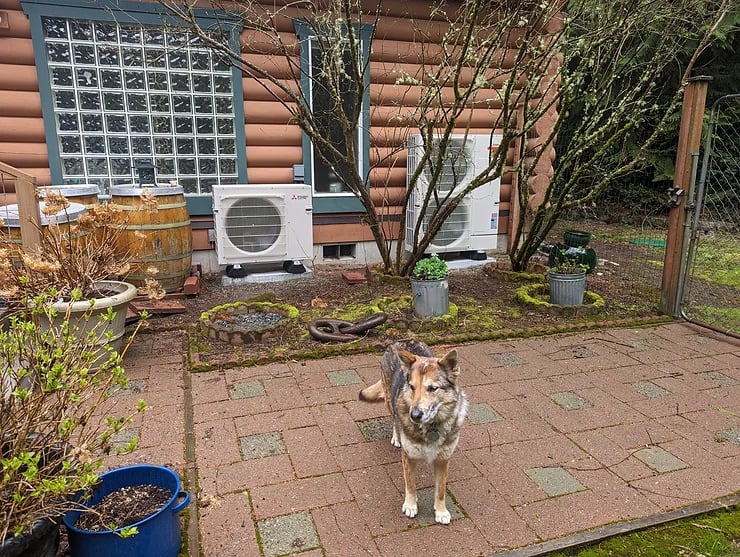 A large log home with a new addition needs consistent heating and cooling 
Our client came to us with a large 4,000 sq ft log home needing consistent heating and cooling. What made this home unique was the new addition built onto the original log home with a second propane furnace that provided forced air. The house had multiple propane tanks to supply the two furnaces and other appliances, which was costly.
Homes with centrally forced air need a more extensive system to replace the existing heat because once you turn off the furnace, you must replace the heating in the rooms it serviced. That's why these conversions are a little trickier and more expensive than homes with electric heaters in each room.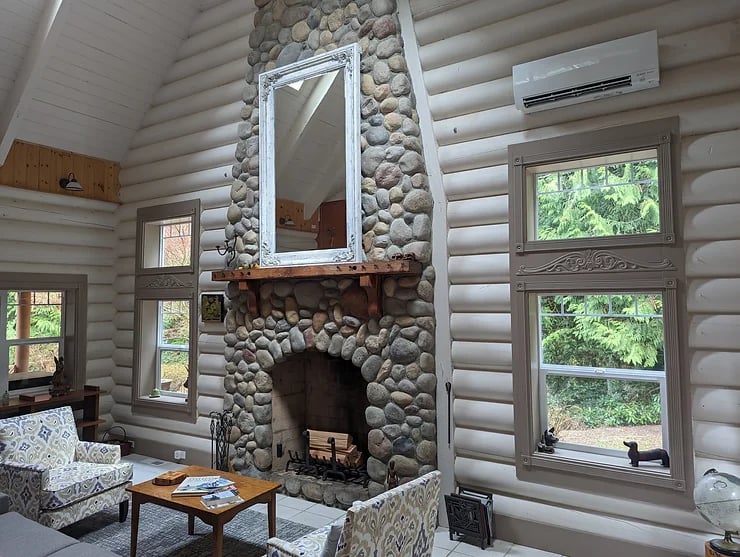 That's where Island Ductless comes in to help
We had a complicated space to heat and cool because the home's layout had a lofted second level that opened to the living room and dining room. We used a Mitsubishi 36,000 BTU Hyper-heat outdoor unit with three indoor units. This robust outdoor unit has a lot of heating capacity at lower outdoor temperatures. This unit can provide over 36,000 BTU of heat even when the outside temperature is below 5 degrees Fahrenheit.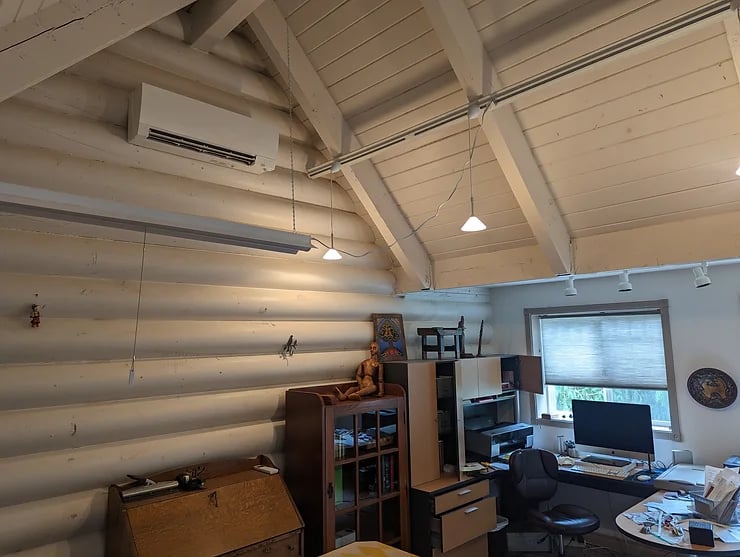 We didn't need to add much heating upstairs since the loft would stay cozy from heat coming up from the living room, but we wanted to ensure there was adequate cooling capacity upstairs, where it would likely get hot in the summer. The other four rooms had moderate heat loss, so we connected them to a smaller outdoor unit that would not overpower these rooms using a non-hyper-heat outdoor unit.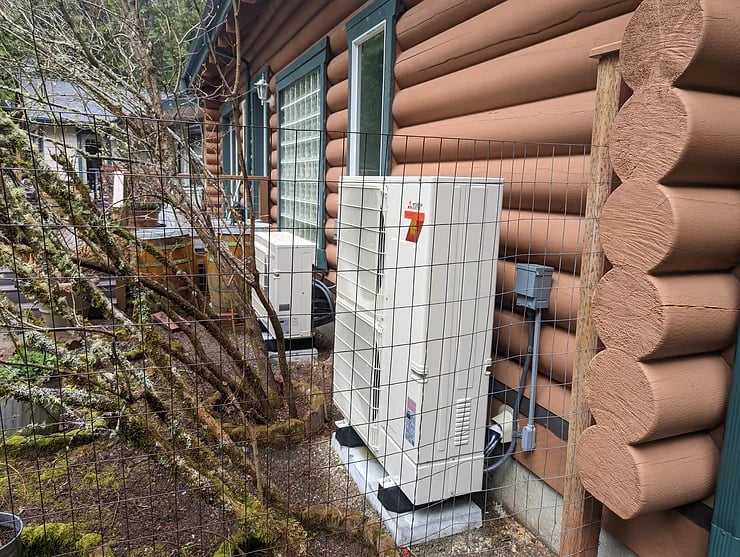 Happy client, healthy log home
The installation was clean and precise, with minimal and discreet line hides, which our client can paint to match their home's exterior. And our client now has consistent heating and cooling throughout the house, providing year-round comfort in every room. Our heat pumps quietly work to filter common allergens, pollutants, and wildfire smoke, providing our client with better indoor air quality.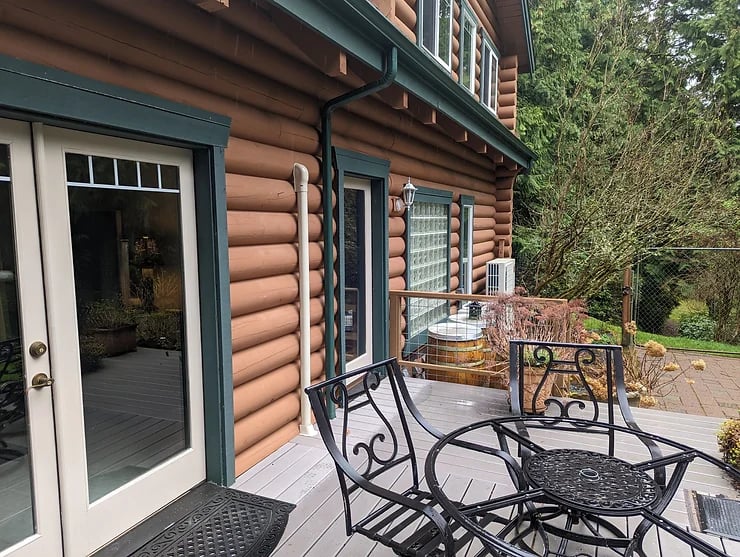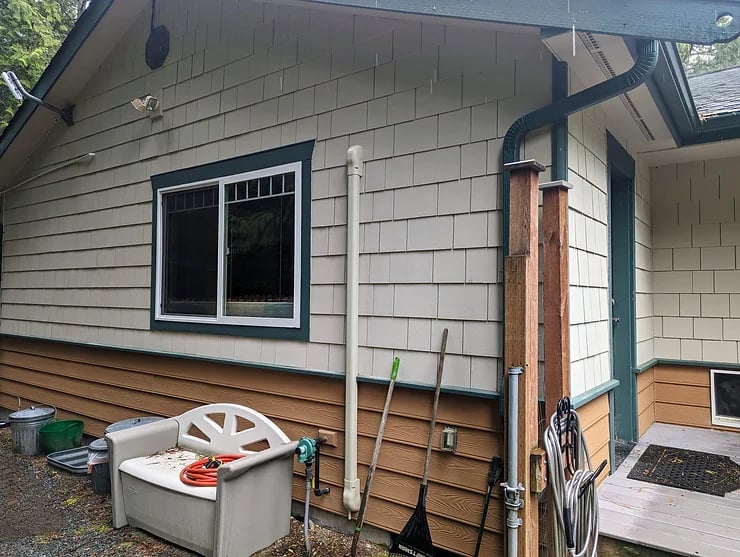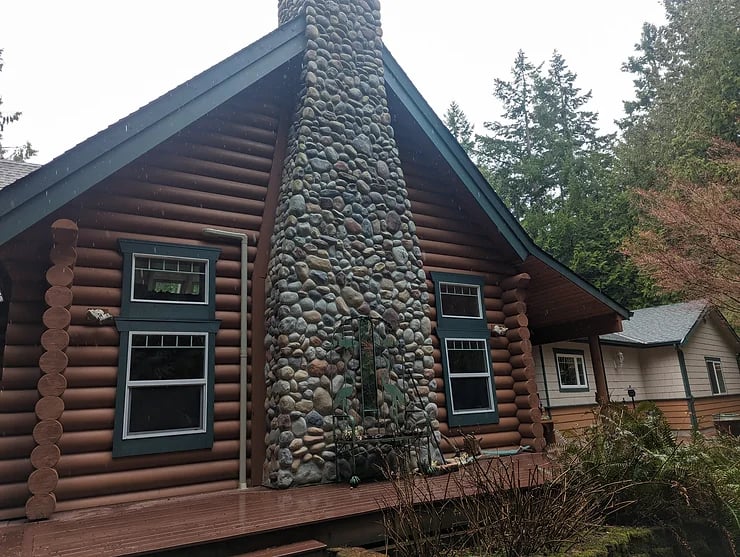 Lower energy usage helps our client save money on utility bills – no need to keep up with expensive propane tank refills. Our custom zone-by-zone control saves up to 40% on your energy bill since heat pumps can pump heat from the outdoors back into your house rather than creating heat by burning fuel.
Even better? Our client took advantage of the Kicking Gas campaign rebate and saved $8,000 on this installation.
"Island Ductless installed a ductless heat pump at my residence financed by Kicking Gas at 50% of the cost. The sales and installation crew were wonderful − very attentive and responsive. I love the system and am so pleased to lessen my carbon footprint. I highly recommend them."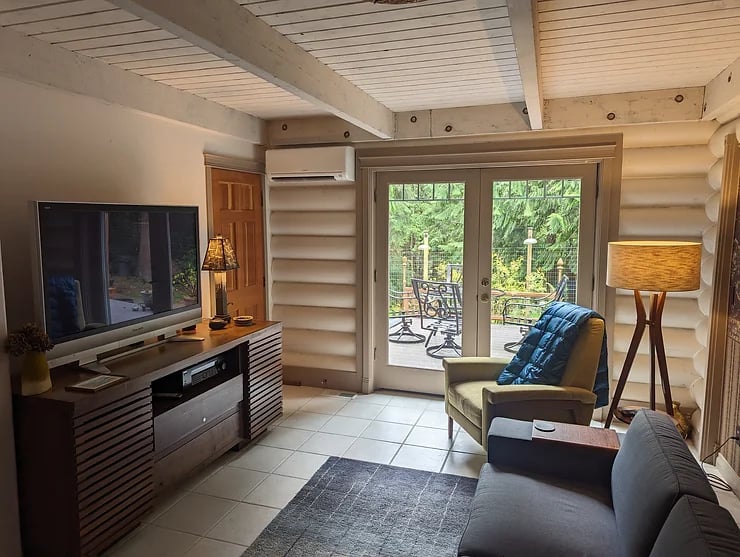 Improve the comfort of your home with Island Ductless Heat Pumps
Your local experts in ductless heating
Island Ductless Heat Pumps provides energy-efficient ductless heat systems that keep your home comfortable all year while saving you money on utility bills and reducing your environmental impact. From historic homes to new construction, we work with you to install and maintain our sustainable heat pumps that boost home value and provide better indoor air quality. We serve all Whidbey Island and Fidalgo Island communities and provide top-quality ductless heat pumps that fit your home's budget and style.
If you're located on Whidbey Island or Fidalgo Island and are interested in an eco-friendly heat pump, contact us and get a free quote today. Visit our website to learn more.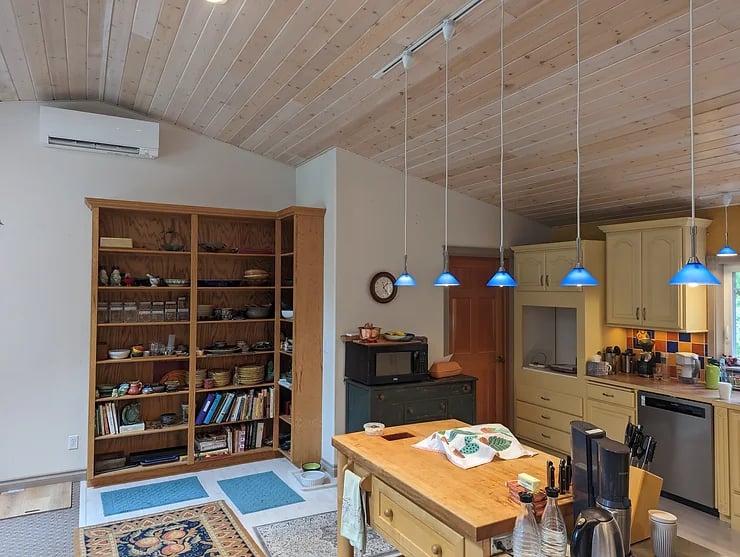 Kitchen Unit: This hyper heat unit is in the kitchen and warms the dining area in front of the kitchen.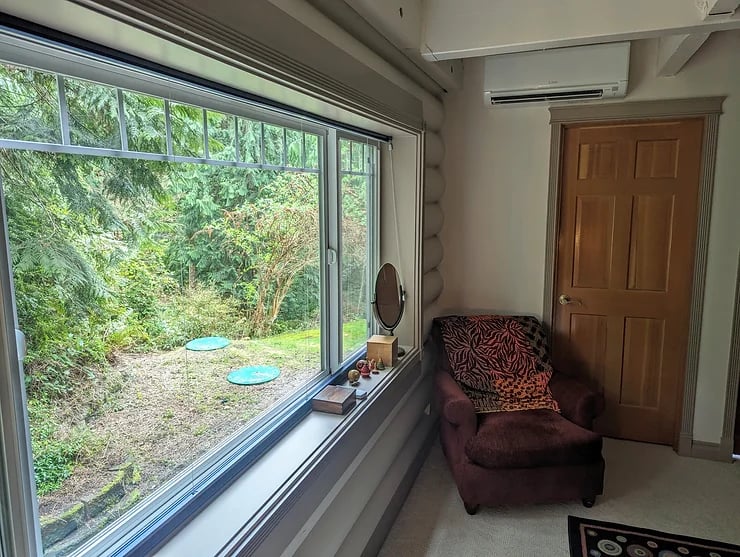 Master Bedroom: This unit is in the master bedroom. It is across from their bed and close to the large picture window, which gives it a chance to warm up the cold air coming off the window.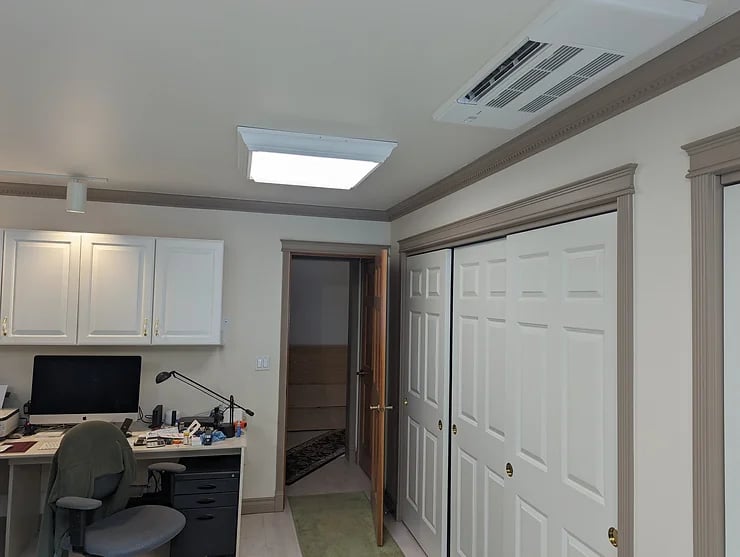 Office Ceiling Unit: Ceiling units are a great solution when there is no wall space, or when wall units are not preferred for aesthetic reasons. They are more expensive than a wall unit but they do almost as good a job as a wall unit does.